Beeches Homecare Services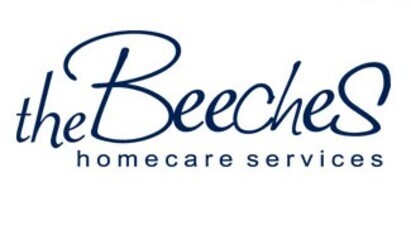 When first considering care it can be overwhelming, wondering where to start. You may have thought about a nursing home or assisted living facility, but still want to keep a loved one at home for as long as possible?
The Beeches can help; we are here to provide the support needed for loved ones to stay safe at home without losing any personal freedom - leaving family members happy and confident that their loved ones are enjoying the highest standards of care at all times.
The Beeches is a small, family run, privately owned company caring for adults of all ages in the comfort of their own homes. We currently have three offices covering North Wiltshire and Gloucestershire.
We have developed a strong and enviable reputation amongst the local communities and care professionals as a high quality provider of home care for the elderly in the area since the domiciliary care company was established in 1994.

The Beeches provides a cost-effective alternative to a residential care home and also provides the solution for those who wish to remain independent within the familiarity and comfort of their own home. Offering unrivalled continuity and quality of care we can embrace personal care, companionship and housekeeping, balancing independent living with bespoke care needs.

History
The Beeches was originally established in 1988 as a residential care home. We soon realised that although adults need help and support, what they really want is to lead independent and integrated lives of real quality in surroundings that are familiar to them – i.e. their own homes.

We now provide care for more than 200 people in North Wiltshire and Gloucestershire working in partnership with Local Authorities which have awarded contracts to The Beeches for domiciliary care provision in both counties.

We operate through a network of locally operated offices - each has an in-depth understanding of the immediate area, its amenities and what's available for older people in their community. Each office is staffed by those who share our passion for care and who have genuine and personal reasons for wanting to provide the best support for older people and others whose lives can be enriched by love, care and concern. So you can depend on The Beeches to provide the very best advice based on your needs, your locality and your unique requirements.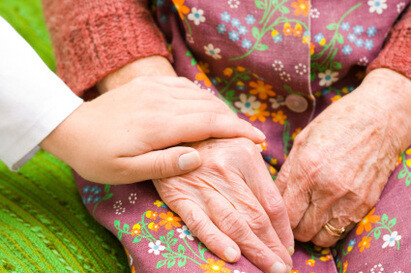 Who can we help?
At The Beeches we provide a tailor-made, flexible care service unique to each individual client's circumstances and needs.

We pride ourselves on our philosophy that we will only deliver the highest level of care that we would wish and expect for ourselves, our relatives and friends.

Take a look at the menu to the left to find out more about our different services.
Assessing your needs
Initially we will offer a free of charge, no-obligation consultation to discuss your particular care requirements with you and your loved ones. You will have the chance to talk to one of our highly experienced management team about the range of care options you might consider and the ways in which we can best meet your needs, wishes, preferences and personal goals.

After your initial consultation, we will carry out an indepth assessment at a cost of £75.00, refundable after three months from the start of your care, if you are still receiving your care from The Beeches.