Greensleeves Care
About Greensleeves Care
Greensleeves Care is one of the most respected care charities in the United Kingdom. We provide exceptional 24-hour Nursing Care, Specialist Dementia Care and Residential Support to older people across England. We have more than 20 care homes and more than 20 years' experience of delivering exceptional care, and are really excited about the next 20 years.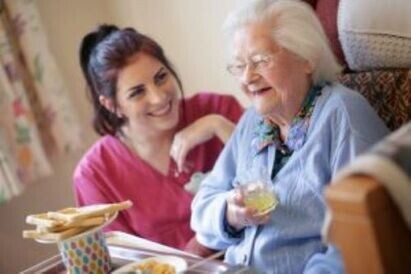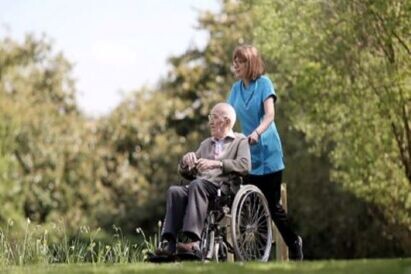 Greensleeves Care has maintained a number of principles over our history that we have never wavered from. We never forget we are guests in our residents' home and we consider ourselves to be privileged to share those homes with them. Everyone at Greensleeves lives by this ethos. It empowers our residents to influence and drive the decisions that impact their lives.
People matter
We know that recruiting and retaining the best people is one of the most important elements of having a great care home. That is why we focus so much effort on it. We pay staff more than our competitors, we strive for a better work-life balance and we listen to what our teams say. In short, we look after the amazing people that work for us the best way we possibly can. Because we know that if we do, they will look after our residents the best way they can.
Getting the care right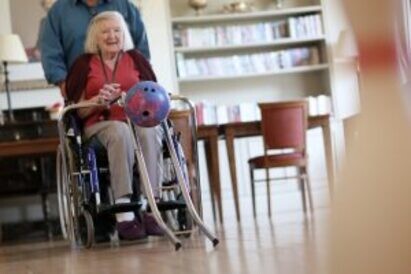 Older people only move into residential homes because they need support and help, so we must get this right. Our loving, caring and kind teams deliver the type of care that make the world feel better about getting old. Our staffing ratios are better than most other homes because we do not need to make huge profits to keep shareholders happy.
Greensleeves Care is a charity and this makes so many differences that can really be felt and touched. We know the day before somebody moves into one of our care homes they can almost manage. So the day after they move in we do not do everything for them because it is easy for us. Moving into a Greensleeves Care home will prolong and maintain your independence, not reduce and damage it. We give you as much support as you need to do things for yourself because that is how people want to live.
Support for families and friends
As the Greensleeves Care Admiral Nurse, Steve Mason provides specialist support and advice to families and friends of our residents with regard to many aspects of dementia care. This is in addition to support and advice he provides to our care homes and staff. He is supported in his role by the national charity Dementia UK who partner with Greensleeves Care to maintain his service.
Our care homes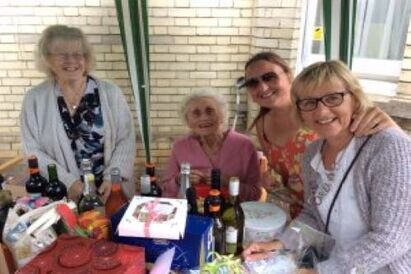 Greensleeves Care homes come in many shapes and sizes; there is no one type of building or look. One thing that binds them all together and lets you know you are in a Greensleeves Care home is the friendship – this is a palpable and genuine feeling that you get as a staff member, visitor or resident. While many may use similar words, you can rely on the fact that Greensleeves Care delivers on its promise to care, day in and day out. We invite you to find out more about us on this website and if you are simply curious about care for yourself or an elderly relative, do please get in touch with us.
After all, it is always good to make new friends!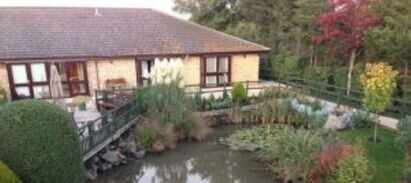 Greensleeves Care homes
Greensleeves Care homes are all quite different from each other and do not follow a standard template. Some of our homes appear quite grand, while others are more modern, bespoke buildings. We do not have the same style of home across the country with the same interior designs. The reason for this is simple, we want our reputation to be built on amazing care and happy residents. We do not build our reputation on a standard brand created in a far away head office.
Our care homes frequently win national and regional awards for the quality of care they provide. In February 2018, Greensleeves Care was awarded 'Top 20 Recommended Care Home Group 2018' by a leading online care directory carehome.co.uk. We were also named as the Best Charity Care organisation by Which?
Exceptional care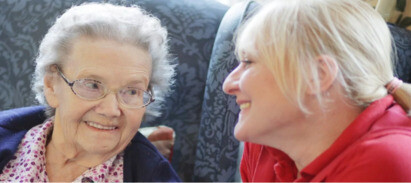 When we complete a renovation or extension or improve any of our homes the first people we talk to are the residents. They not only give their opinion; often if there are ex-professional designers or builders they get actively involved in the whole project. We remember this is their home, therefore we respect that and we consult appropriately. One thing you will get in every home across the country is exceptional care, loving care teams and respectful management. You will be looked after in the way you want to be looked after and you will be encouraged to maintain or even regain your independence.
There is one thing that is guaranteed as standard at every Greensleeves Care home: the same feel and the positive atmosphere that greets you as you walk in. It is unmistakable and it emanates from the people around you – both the staff and the residents. This, we profoundly believe, is the sign of an authentic, caring environment.
Care options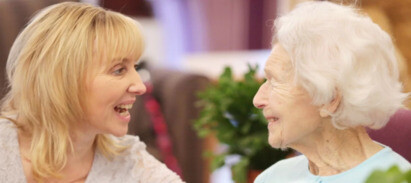 There are many different types of care and many different options available to you, all at the same time. Considering all of them and understanding which option is right for your loved one can be a difficult and challenging process. Often people feel alone, unsupported and under pressure to know what to do for those they love the most. It can be very confusing to search through the technical terms and descriptions that describe different types of care. At Greensleeves Care we never forget at the heart of every care search is a vulnerable older person and a loving family member or friend trying to do the best they can.
If the person that is supporting the older person has worked in elderly care for many years, finding the right care for somebody they love can still be a terrifying prospect. If they do not have any experience in care they often don't know where to even start.
The Greensleeves Care approach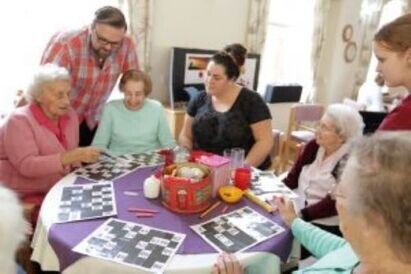 Greensleeves Care approach is genuinely different to many other organisations and we are rightly proud of that. The only reason we exist is to support our residents and make their lives better, and we never forget this. Many people claim to be different, but to us it is not a marketing by line, it is a way of life and it can be felt in our homes from the moment you walk in.
The Greensleeves Care approach makes it an absolute privilege and honour to support older people, keep them safe and make each day special. We are a charity that truly believes we exist simply to help older people live well and enjoy life. Greensleeves Homes Trust, operating as Greensleeves Care, is a not-for-profit organisation. This means that all of our focus is on helping older people. We do not have shareholders or investors to keep happy so everything we do is focused on our residents.
Greensleeves Care is a charity
Being a charity means we have specific charitable objectives to help older people enjoy the best possible care. Whether that is supporting an older person move into one of our care homes, or helping them with an alternative. That could be a competitor's care home or an alternative care option such as domiciliary care or a hospice. We are happy to guide, advise and support families to find the perfect solution for their individual care needs.
Greensleeves Care has a number of newsletters and information sheets that are available to help inform and support people. They will help identify the best possible solution for your unique circumstances and then how best to achieve that solution.
Living well with dementia
At Greensleeves Care we believe that living well with dementia is possible, whether that is in one of our care homes or at home before you need residential care. We feel that by approaching what you can do rather than focusing on what you can't makes all the difference. We are not naive though, we understand a diagnosis of dementia is a very scary experience for everyone involved.
Often families and residents fear the possibilities of tomorrow more than the reality of today. However, this does not mean that once you have had a diagnosis of dementia you cannot stay happy or that your life is over. Indeed, you can still enjoy a long, happy and independent life for years to come.
As people continue along their "personal dementia journey" they often have to escalate how much care and support they need and in many cases ultimately have to choose a care home.
Greensleeves Dementia Care
There is a huge amount of care homes that claim they deliver great dementia care, so you need to choose the right home carefully. When choosing a dementia specialist home it is essential that you consider a number of factors. As a minimum should include: dementia-friendly environment, staff training and culture.
Dementia-friendly environment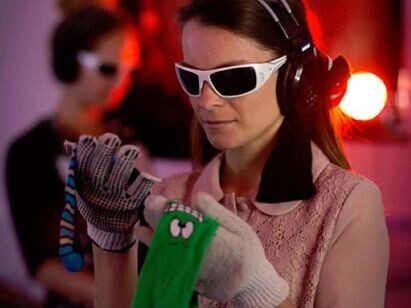 Not all Greensleeves Care homes were specifically designed to deliver specialist dementia friendly care. As such, we don't serve residents living with dementia in every one of our homes. We are really proud of this as it proves that we always put our residents first. If we do not believe our environment allows us to deliver better care than our competitors we will say so.
If we say one of our homes delivers exceptional dementia care you can be confident that it does.
Staff training
Many charities, care organisations and health care professionals. Consider our dementia training to be among the very best in the industry. We have 4 full-time training professionals and almost all of our training is delivered face-to-face. We do not place an over reliance on e-learning because we believe the greatest investment we can make is in our teams of care professionals.
Culture
Probably the most important factors of all are the values of the organisation delivering the care. Because if you have the wrong values and ethos it does not matter how well designed the care home is or how much training is provided.
We are a charity so we focus 100% on our residents, their loved ones and our staff. We do not have to balance care with making a profit because we don't make a profit. Every penny received in resident fees and donations is used to make our resident's lives better.