Maria Mallaband
Maria Mallaband homes

A Maria Mallaband home is one filled with people passionate about care, who put the happiness and well-being of residents at the heart of everything they do.
Today, we are among the UK's largest independent care providers, employing thousands of staff in over 80 homes across the country.
Investment in new technology and services is key to our reputation for high-quality care provision, as is our commitment to staff training programmes and our emphasis on good career pathways.
Countrywide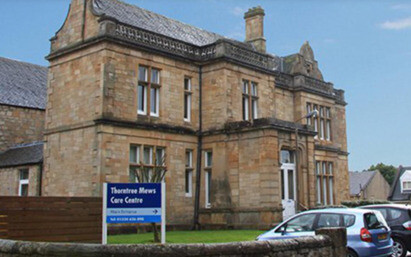 We hear so often from residents and their families that their reason for choosing a Countrywide home was the 'feel' of the home. While it's difficult to pinpoint what that 'feel' is, we believe it's in no small part down to the caring, understanding nature of our staff and their passion for people. We work hard to ensure we have the right people working within the right roles at our homes, and continue to invest in staff training throughout their service.
We also understand that happiness and well-being is every bit as important as high-quality physical care is to our health. That's why we continue to develop and invest in the activities and events programmes, community involvement, and dining experiences within our homes.
New homes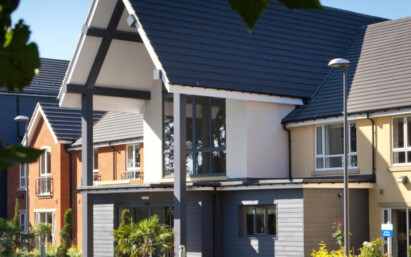 Where some care companies have struggled in the wake of a challenging financial climate, Maria Mallaband has continued to flourish and grow. As the demand for high-quality care services continues to rise, we have expanded our portfolio through acquiring and developing homes, as well as building our own new properties.
It is an exciting time for our organisation as we continue to expand our portfolio alongside developing our existing services so that we can continue to be at the forefront of the sector.
Outstanding care
We treat each and every resident as an individual. We get to know the people we care for and personalise the support we deliver to their individual needs and wants.
Categorising the type of care someone requires can be difficult due to that person's individual health needs. If you're unsure about the care that you require then please get in touch. A senior member of our care team will be available to discuss your requirements and arrange an assessment.
Types of Care
Day care
Many of our homes offer day care services to people who wish to join them for the day or part of it. Enjoy a meal, participate in the social events in the home or maybe even indulge in some pampering. However you chose to spend your day, we offer flexible day care services tailored to the wants and needs of the individual.
Dementia Care
We are passionate about offering the best quality of life for people living with dementia.
Staff members across all departments within our homes are given bespoke training in understanding and caring for people living with dementia.
We focus on effective communication and putting an understanding of the individual person at the heart of care delivery.
'Dignity Champions' among the team promote the importance of individuality and personal choice while also acting as an educator for fellow staff members, offering guidance and training wherever possible.
Dementia Nursing Care
Many of our homes can provide specialised care for people living with dementia who also require around the clock nursing support.
Every member of our care team receives training tailored to providing dementia care and our nursing teams are on hand 24 hours a day to manage any medical needs.
Disability Care
We believe that while a disability can present challenges, it doesn't mean that life with a disability cannot be fulfilling.

Every individual faces their own unique challenges and health condition. That's why we have the facilities and well-trained staff to offer practical support with everyday tasks to enable people to live a rewarding and more independent life.
End of life care
We ensure our care teams have the experience and training needed to offer the best care to residents in the latter stage of life, ensuring all physical, emotional, spiritual, and psychological needs are met and offering around the clock support for residents and their loved ones.
Learning Difficulty
For people living with learning difficulties we provide care tailored to each individual's needs. Our facilities and well-trained staff can offer practical support and assistance with everyday tasks to enable the person to live well with their differences within a community setting.
By providing high quality specialist care adults living with an array of complex learning difficulties are able to live a life of their choosing within an environment catered towards independent living.
Adults living in our home have the right to the same opportunities as anyone else to live a satisfying and valued life. We understand that they should be able to develop and maintain relationships and be supported to live a healthy and fulfilling life.
We focus on ensuring the best outcomes for people in collaboration with the individual and their families, ensuring each persons wishes and aspirations for their own life are at the centre of their care.
Nursing Care
Our nursing homes provide care for residents with more complex healthcare needs and those who require the supervision of our dedicated team of registered nurses and carers.
People who need this type of care may require recurrent medication regimes, wound care, continuous assessment and monitoring or specialised care plans.
We are very proud of our successful Clinical Practitioner (CP) training programme, designed to upskill talented and passionate Carers and improve their clinical experience so that they can work alongside and support our Nursing teams.
Residential care
Our care team are on hand to provide 24 hour personal care assistance for people who need support, encouragement, companionship and security, where independence is promoted in a safe, comfortable and homely environment.
We're on hand to support our guests around the clock so that they have the freedom to do as they choose and peace of mind knowing that all the little things are being taken care of.
Respite breaks
Short breaks can be beneficial for both residents and their loved ones, providing recuperation time for residents as well as a much deserved rest for family care givers, while regular respite stays can help support people to live in their own home for as long as possible.
When someone is taking a short-term break with us, we want to give that person the confidence and individual support they need to retain maximum independence with the view to returning home, though permanent care may be considered in the longer term.
We hope to give care-givers the confidence to take a much-deserved break from their caring responsibilities, giving them back some quality time to reconnect with their loved one once more.